With coronavirus (COVID-19) cases in the U.S. continuing to reach record highs – averaging over 100,000 cases this past week in the U.S., as shown for example by the New York Times, you may be surprised to hear that many dentists are reporting a boom in interest in cosmetic dentistry. As has been discussed before on this site, this is because of widespread adoption of teledentistry, see the prior post Delivering Dentistry and Counseling to Patients using Telemedicine. This is also known as the Zoom boom, due to the popularly of software made by the company Zoom Video Communications, Inc., although many other video conferencing platforms exist such as WhatsApp, Microsoft Teams, Cisco WebEx, and Skype. Patients also have extra money to spend, that may have been used in the past to spend on travel and leisure activities that now have impacted due to shutdowns throughout the world this year. Many patients also are conducting many video conferences on their computers instead of going into an office, which places an emphasis on facial appearance, and so may want to make sure their teeth look their best.
As a result, many dental practices are now moving to offer initial virtual consultations. This also offers the added advantage of being more flexible for patients to schedule around because they do not have to worry about driving to the dental office. Software like Smile Mate from Dental Monitoring can also allow patients to upload images from their phone of their teeth for analysis. The software uses artificial intelligence to assess oral health and the need for teeth straightening and generates a report for the dental team and patients to use. The most common types of cosmetic dentistry offered are treatments like teeth straightening using Invisalign, teeth whitening, crowns and bridges, veneers, and dental implants. For patients, who prefer face-to-face visits, dental offices are continuing to offer them and follow strict protocols to ensure their patients are not exposed to the coronavirus. These protocols include items like temperature checks when arriving at the dental office and having patients fill out screening questionnaires when they arrive before offering treatment to ensure they have not been exposed or have any symptoms of coronavirus. This also involves following disinfection protocols after each patient is treated in the dental chair.
In the era of COVID-19, many dentists are reporting an increase in the demand for orthodontic treatment using clear aligners. Products like Invisalign offer the advantage a straighter smile, without the look and feel of braces. Therefore, it's more comfortable and esthetically appealing for patients. In the past dentists, would bring patients into the office to discuss their treatment plan and their consent. Treatment using Invisalign lends itself easily to virtual meetings instead of in office visits. Dentists, are also reporting an increase in the demand for tooth whitening so patients can have a brighter and whiter smile. Teeth straightening and teeth whitening treatments both require minimal intervention and are relatively quick to perform. They both can enhance the health and appearance of the smile giving patients more confidence in their lives.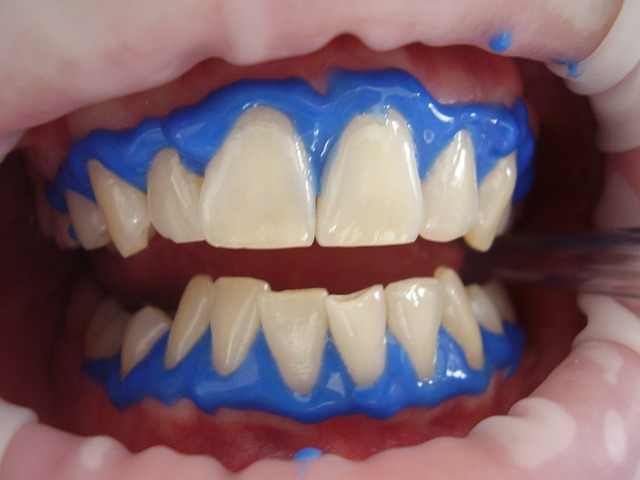 As as patients continue to see themselves more often on their computers using video conference software, they will continue to be more conscious about their smile. This should continue to deliver increased interest for cosmetic dentistry services like teeth whitening and teeth straightening into the future. Even with increased worry about going places due to the coronavirus, patients should not suffer from poor oral health and neglect their mouth. Dentists are helping to make cosmetic dentistry available through teledentistry options and focus on infection control protocols and screenings in their offices.