An interesting article titled "Dentist-Perceived Barriers and Attractors to Cognitive-Behavioral Treatment Provided by Mental Health Providers in Dental Practices," written by Heyman et al. appears in Advances in Dental Research (vol. 29, no. 1, pp. 35-41, February 2018). The article discusses how over 20% of dental patients report having dental fear and how over 20 randomized controlled trials have show that Cognitive-Behavioral Treatment (CBT) can help. Even though such CBT treatment has been shown to help it has not been widely used beyond dental fear specialty clinics according to the authors.
The authors feel that the treatment is recognized but the way to disseminate it throughout the US health care system is needed. The authors explore enhancing the dental home via an approach known as evidence-based collaborative care where specialized mental health providers work within the dental home to provide coordinated services. The authors state:
"Bringing mental health practitioners with specific skills and experience in fear treatment into the dental office has potential for breaking the cycle of dental fear and improving patient oral health, with the side benefit of increasing the number of patient visits to an office."
In the article the authors performed two studies using a self-organized Practice-Based Research Network that had private practice dentists in New York City. In the first study the authors had three focus groups with 5 to 6 people each. The participants were asked to answer questions related to dental fear and mental health. In the second study 46 participants completed a 33 item questionnaire related to implementing dental fear treatment with a mental health professional. In the first study some of the participants had concerns related to the space of dental offices that would possibly require the patient to sit in a dental chair for dental fear treatment and by doing so this could take away from performing more costly procedures in the dental chair. In the second study the participants were in favor of factors promoting the use of evidence-based collaborative care for delivering CBT, with all of the 12 domains explored receiving more than 50% support.
Based on the survey results the authors feel that the dentists in the study were somewhat skeptical about changing the way they practice in regards to dental fear. The authors also feel like there are misconceptions about what CBT is and is able to do. The authors also note the possible lost opportunity costs by providing CBT in a dental office. They state
"[evidence-based collaborative care] has been incentivized in primary medical settings in the Affordable Care Act, but dentistry remains apart from such health care reforms. Occupying a dental chair…means that that chair cannot be used to provide services that are provided and billed by dentists and their staff members. In a practice with only 2 chairs, giving up a chair to a mental health practitioner to use for even portions of a 3-h dental fear treatment could mean the loss of thousands of dollars for just 1 patient."
Of course the authors point out that in the long run having patients receiving dental fear treatment in a dental chair may pay off but many dentists won't look at it this way as the patient may never return to the dental practice. The authors also say that a computerized version of CBT could be implemented that may be just as effective for some patients and save money.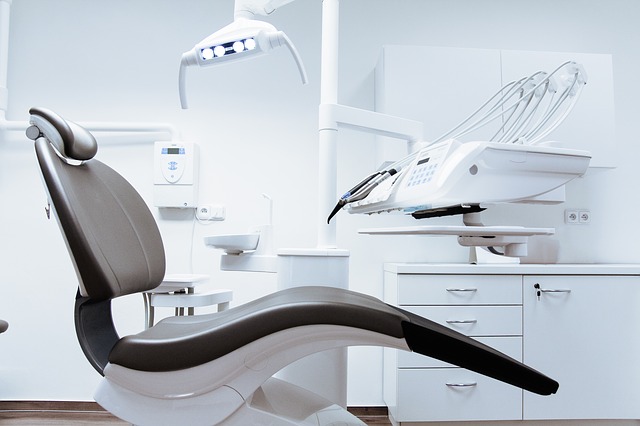 The authors point out that the sample of dentists used in their studies may not be entirely representative of other dentists throughout the U.S. The authors mention the vicious cycle of dental fear where negative dental experiences lead to avoidance and thus only seeking out dental care for emergencies which in turn strengthens dental fear. They also point out that treating dental fear would help to lead to better oral health and fewer emergency dental visits. Further young children under eight years old develop dental fear from their parents and by treating the adults there would be less dental fear experienced by children.
The authors feel that CBT to treat dental fear within dental offices would be greatly beneficial. However, they recognize the financial implications such care delivery could bring. Alternatively of course one could seek out therapy that incorporates CBT from other means then within the dental office. One such option that may be more cost effective is incorporating online therapy utilizing one of the best online therapy sites as discussed for example by BetterHelp. Such websites can put you in touch with a licensed therapist that you can engage with via video conferencing, phone conversations, online chat, and text messaging. This may be in particular helpful for those that live in more rural areas that don't have the ability to easily incorporate bringing mental health professionals into a dental office. It may even be possible for a dentist to coordinate with such services and offer online therapy directly in the dental office.