Nowadays it is possible to receive dental care, healthcare, and even counseling from the comfort of your own home. Teledentistry is defined as using electronic information including interactive audio, video, and data communications to provide and support dental care including consultation, diagnosis, and treatment where the care occurs virtually from where the oral health professional is licensed. Such care is essentially delivered online like many other aspects of life is increasingly becoming such as buying clothes and paying bills. Teledentistry includes the use of a live, two-way interaction between a patient and a dentist using interactive audiovisual telecommunications technology. Teledentistry includes the transmission of recorded health information such as radiographs through a secure electronic communications system to a dentist, who uses the information to evaluate or diagnose the patient's condition or provide a service. Teledentistry includes personal health and medical data collection from an individual in one location via electronic communication technologies, which is transmitted to a provider in a different location for use in care and related support of care. Teledentistry also includes health care and public health practice and education supported by mobile communication devices and software applications.
Teledentistry is designed to help improve the dental hygiene of patients in the face of decreasing visits to dental offices. Teledentistry offers a more affordable and cost effective alternative to in office-dentistry since travel is not required. Teledentistry is able to better align with the needs of todays patients who are comfortable communicating with there healthcare providers using email or video instead of seeing them in person. Telendentistry can improve access to care for patients and particularly those in rural areas who do not have access to dentists without having to travel very far. Teledentistry also allows for patients to miss less work as traveling to the dentist and other more adminstrative tasks once at the office take up the bulk of the time in many cases. Teledentistry frees up the dentist to see patients in person who really need those appointments. Teledentistry also has the ability to provide the same level of care to patients.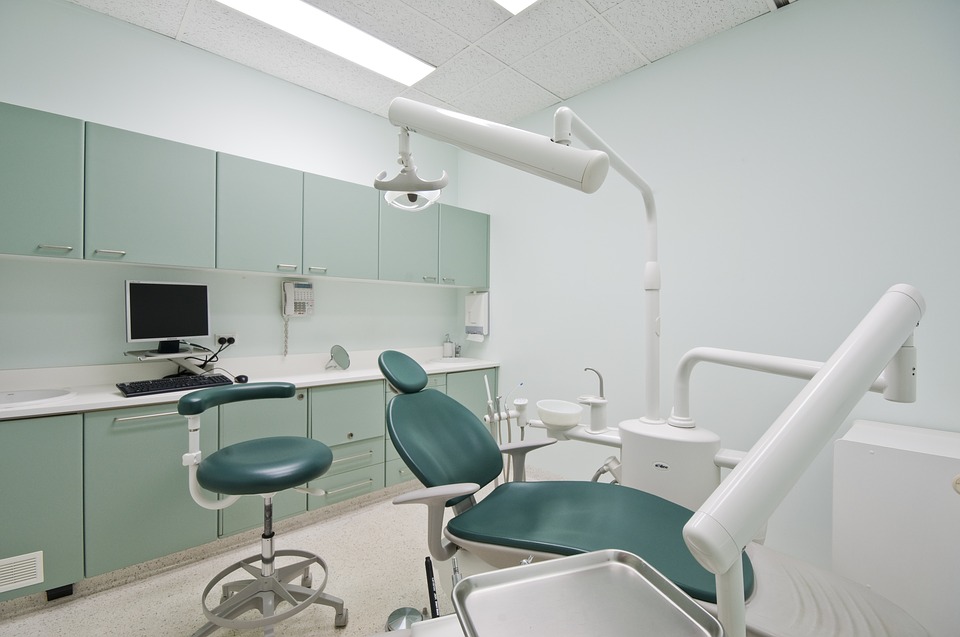 The above image has a Creative Commons license and is from pixabay
In May 2018, the American Teledentistry Association (ATDA) launched in order to help shape the conversation around the practice of teledentistry for Americans. The founder of the group is Dr. Marc Ackerman who is an assistant professor of developmental biology at Harvard School of Dental Medicine. He has said that most of teledentistry in the past few years has been orthodontists using mobile health channels to give consults and direct-to-consumer companies developing clear aligners or custom-made mouthpieces designed to replace more expensive braces. He feels the orthodontic delivery model of doctor-directed at home clear aligner treatment facilitated by teleorthodontics may help make orthodontics more accessible to patients as the cost has traditionally been expensive. This can allow for potentially more patients with front tooth alignment issues to improve their smile.
As has been discussed before on this site it can be important in many cases to reduce mental distress in patients undergoing dental procedures. Nowadays it is possible to receive care using an online counselor. Therefore, such an approach could work synergistically with teledentistry. For example, a patient in need of dental work could have several sessions with an online counselor to help them learn cognitive-behavioral strategies to focus on the reduction of dental anxiety. A patient in need of dental work could also consult with their dentist online using teledentistry. While the patient may need to see the dentist in person on occasion to perform dental work, much of the care can be received using a telemedicine approach. This could greatly improve access to care for patients who are limited due to cost and geographical constraints. It seems that telemedicine and receiving healthcare virtually will continue to grow in the future.
References:
Eirk Wickland, Coalition Aims to Help Dentists, Orthodontists Use Telemedicine, https://mhealthintelligence.com/news/coalition-aims-to-help-dentists-orthodontists-use-telemedicine, June 19, 2018.
The American Teledentistry Association, https://www.americanteledentistry.org/