These days, aesthetic dentistry has many advantages it can offer to help improve your smile and confidence. The reasons why you should look into cosmetic dentistry has been discussed before on this site, which includes: speed, less pain, confidence, comfort and convenience. However, once you have identified that cosmetic dentistry is right for you, it is important to consider what to look for in a cosmetic dentist. For example you may be interested in the best cosmetic dentist in Las Vegas or in another area. Below are what to look for in a top cosmetic dentist:
Services
First, you should look into the kind of services a cosmetic dentist can offer you. Nowadays, cosmetic dentists offer services that include crowns, dental veneers, orthodontic treatments such as invisalign, teeth whitening, implants, and filing replacement. Not all teeth-whitening products are alike. For example, there exist whitening toothpastes, whitening light devices, and whitening strips. Similarly, not all orthodontic treatments are alike. For example, there exist metal braces, ceramic braces, and plastic aligners. It is important to consider the kind of treatment you are interested in, and if the dentist offers the latest and greatest in that area. You may also want to consider the duration of the services. For example, some can be done in one or two office visits.
Credentials and Education
Second, you should determine if your cosmetic dentist has the right credentials and look into what kind of education they have. For example, if you see your dentist is an accredited member of the American Academy of Cosmetic Dentistry, this indicates they have passed oral and written exams, and have also submitted clinical cases for peer review. You may also be interested in seeing where your dentist has completed their education, and see how these schools stack up in comparison with others. Further, it is important to see what kind of continuing education your dentist and dental team undergoes, and what kind of courses they take each year. It is okay to ask your dentist to provide this information if you are not sure. You may also be able to find it displayed in the dentist's office or website.
Reputation and Recommendations
Third, you should look into how a cosmetic dentist is regarded by others, and for examples of their work. Often, when it comes to dentists and doctors, patients are referred. Someone they may know has a positive experience, and they tell others about this. Thus, a recommendation by someone you know may play a role in finding the right cosmetic dentist.
You may also see if there are recommendations by others online such as on dental review sites. Dentists sometimes also like to upload testimonial videos from patients on social media accounts or on their website, such as this one: https://youtu.be/5TMF_cYAsCk.
Cosmetic dentists often like to show before-and-after photos of their own work. Perhaps you can find these on the dentist's website or view them at the dentist's office. Thus, it is important to take into account the dentist's competence and the quality of the work they perform.
Personality
Fourth, you should consider the dentist's personality and their overall respect for patients. Patients may be interested in what their dentist likes to do outside the dental office. For example, does the dentist have any hobbies or passions that you might share in common? Patients also like to be treated with respect. This may mean not having to wait for hours after a scheduled visit in order to be seen. They should also feel like the dentist is willing to communicate and discuss any concerns they may have. You might be able to find a short biography about your cosmetic dentist on the internet, or you can strike up a conversation with the dentist or dental staff.
Overall Look of the Dental Office
Fifth, you should consider the dental office. This includes how far the dental office is from your home and place of work. It also includes the cleanliness and appearance of the dental office. For some, this also may include the equipment that is used in the dental office, if it is really dated or if it is more modern. This also can include the quality of dental materials that are used in the office. Some may prefer a more modern look, while others may be okay with a more homey feel to a dental office.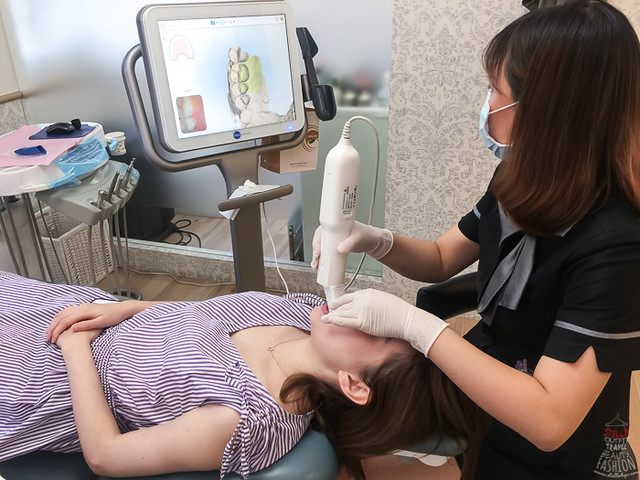 Conclusion
By following the suggestions above, you can help determine who the best cosmetic dentist is. Ultimately, it is important to take your time and conduct research to help make your decision. You should consider if you have heard of positive things about your dentist from those you know, the dentist's level of competence—which can be demonstrated by recent before-and-after photos of example cases, along with credentials and education—the dentist's personality, and the location and upkeep of the dentist's office.