An interesting article titled "Quality of life following injury to the inferior dental or lingual nerve – a cross-sectional mixed-methods study" written by Patel et al. appears in the 2018 edition of Oral Surgery (vol. 11, pp. 9-16). The article seeks to explore the impact of nerve damage that occurred during wisdom teeth removal on a persons quality of life.
In the article the authors discuss how the most common reason for injury to either the inferior alveolar nerve or lingual nerve is wisdom teeth removal. Even so these types of injuries can also occur during other types of procedures such as anesthetic block injection and dental implant placement. There are different management options to deal with the nerve injury such as counselling, topical and systemic analgesia, or surgical intervention. Nerve injuries can result in altered sensation and/or pain and interface with daily activities such as eating, drinking, speaking, shaving, and kissing. These nerve injuries can result in a reduced quality of life and lead to psychological problems. Nerve injuries suffered from wisdom teeth removal result in many of the lawsuits that are filled after such surgery.
In the article the authors devise a study to assess outcomes on daily life using the Oral Impact on Daily Performance (OIDP) tool. The OIDP tool seeks to assess the frequency and severity of difficulties in performing daily living activities. In the study 30 patients who presented between January 2013 and April 2013, in the UK at a dental hospital nerve injury clinic completed the OIDP questionnaire. Only those patients who had experienced an injury to the mandibular branch of the trigeminal nerve during a dental procedure were included. The authors also conducted more interviews with 5 of the 30 patients where additional questions were asked. Eighteen of the patients had symptoms of inferior alveolar nerve damage and twelve of the patients had symptoms of lingual nerve damage.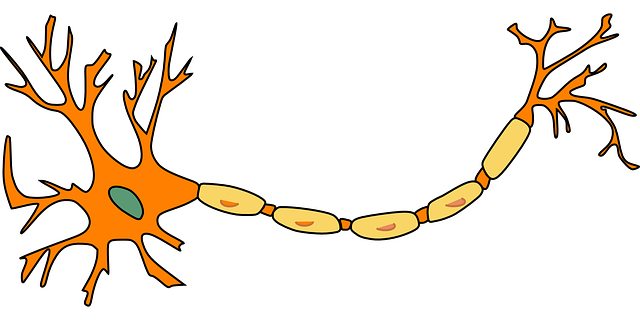 The 30 patients reported symptoms including paraesthesia, hypoesthesia or anaesthesia and none of them had neuropathic pain. In twenty one or seventy percent of the nerve injuries they were attributed to wisdom tooth extractions. The other cases were attributed to extraction of a second molar (3 patients), dental implant placement (5 patients), and anesthesia nerve block (1 patient). Those who had the nerve injury because of a wisdom tooth removal had a worse OIDP score compared to the other types of procedures. There were no statistically significant differences observed in mean OIDP scores between males and females and also between those with lingual nerve injury or inferior alveolar nerve injury. Regarding impact on quality of life the most commonly affected areas were enjoying social contact with others, ability to enjoy eating, and being able to control emotions without irritability. A total of 14 of the 30 patients reported that their nerve injury symptoms had improved since first occurring however these patients did not have any significant differences in mean OIDP score compared to the other 16 patients. The authors state
"As this study demonstrated, IAN [inferior alveolar nerve] and LN [lingual nerve] injuries can have a profound effect on patient QoL [quality of life]. Consequently, at the stage of obtaining informed consent for treatment, all patients should receive a detailed description regarding the proximity of the inferior dental canal to the surgical site, and an estimated risk of potential injury to the nerve during the planned procedure. Furthermore, a change in emphasis should be considered so that patients are not only warned about nerve damage 'per se' but also how this may affect them functionally on a day to day basis, for example eating, drinking and social interaction."
The authors do point out that they used a small sample size in their study and as such their could be issues with Type II error. However they felt that the interviews they had with 5 patients helped to make up for this. Based on the interviews the authors feel it is appropriate to quantitatively inform patients of the risk of nerve injury prior to the procedure and also to explain how such an injury can affect the persons everyday life. The authors suggest that more well rounded treatment approaches to nerve injury is needed and should include cognitive behavioral therapy and improving the psychological state of the patient.