In the past on this site cases of possible and confirmed infection control lapses have been discussed. See the posts Infection Control Lapse in Hawaii at VA Dental Clinic, More Dental Patients Warned of Potential HIV and Hepatitis Exposure in Pennsylvania, and Acquiring Hepatitis C at the Oral Surgery Office. Such lapses can potentially result in acquired infections such as HIV, hepatitis B, or hepatitis C along with respiratory infections or the flu. Recently in late 2019, two separate reported potential cases of infection control lapse have occurred.
The first case occurred in Oregon where a dental clinic admitted to using improperly sterilized instruments in November for six patients. The health care provider who manages the dental clinic sent out confidential letters to the six patients informing them of the incident and offering to pay for blood tests for them to test for the possibility of acquired infection. One of the patients who received the letter has had pneumonia since shortly after visiting the dental clinic and had to miss work. It is not clear if the patient acquired pneumonia from the dental clinic, but appears to be convinced that is the cause.
The second case occurred in Tennessee where a dental clinic was forced by the Tennessee Department of Health to send letters to patients informing them of the possibility of an acquired infection if they were treated between September 15, 2016, and September 15, 2019. The Tennessee Board of Dentistry determined the dentist at the clinic and his staff did not ensure instruments were properly sterilized. The letter the patients received encouraged testing by a primary care doctor and included tests and diagnostic codes recommended. Patients without a primary care doctor are able to get tested by a local Health Department.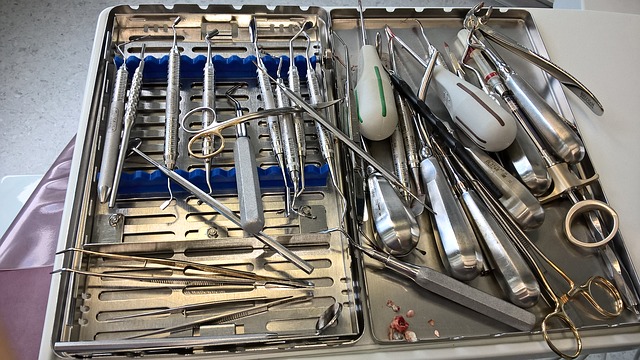 In the case in Tennessee, the dental practice was found to use several improper sterilization procedures between July 2018 to October 2018. The dental practice was found to reuse disposable drill pieces by allegedly placing them in cold sterile solution between patients. However, staff was not able to tell state investigators where the cold sterile solution in question was located. Furthermore, dental tools and air water syringe were merely wiped with a sanitizing cloth between patients, which is not enough for proper sterilization. Leather dental chairs were not sanitized between patients. Additionally, sterilization machines at the office were never tested to make sure they were sterilizing as they were supposed to. The dentist and his staff were also found to have forged certification documents. The dentist involved in this case has said that all the issues brought up in the state investigation have been dealt with.
Source:
Brenna McDermott, "Buzz Nabers dental patients urged to get tested for HIV, hepatitis B and hepatitis C," Knoxville News Sentinel, Published December 16, 2019 and updated December 18, 2019.
Evita Garza, "The man says the use of improperly sterilized instruments amounts to malpractice," KEZI, December 9, 2019
Melissa Busch,"Tenn. practice may have exposed patients to HIV, hepatitis," Dr. Bicuspid, December 18, 2019.