In 2018 and through early 2019, there were at least 5 famous celebrities to have their wisdom teeth removed.
The first celebrity is Dua Lipa, a 23 year old woman, who is a famous musician. She even shared on Instagram in a post dated March 11, 2018, an x-ray showing that she has 33 teeth. In a subsequent post dated March 13, 2018, Dua said she was in awful pain and had to cancel some scheduled tour dates with Bruno Mars. After having the wisdom teeth surgery she shared in a video three tips to survive wisdom teeth removal surgery. She said 1) ice cream helps, 2) you should sleep a lot, and 3) you should drink lots of water.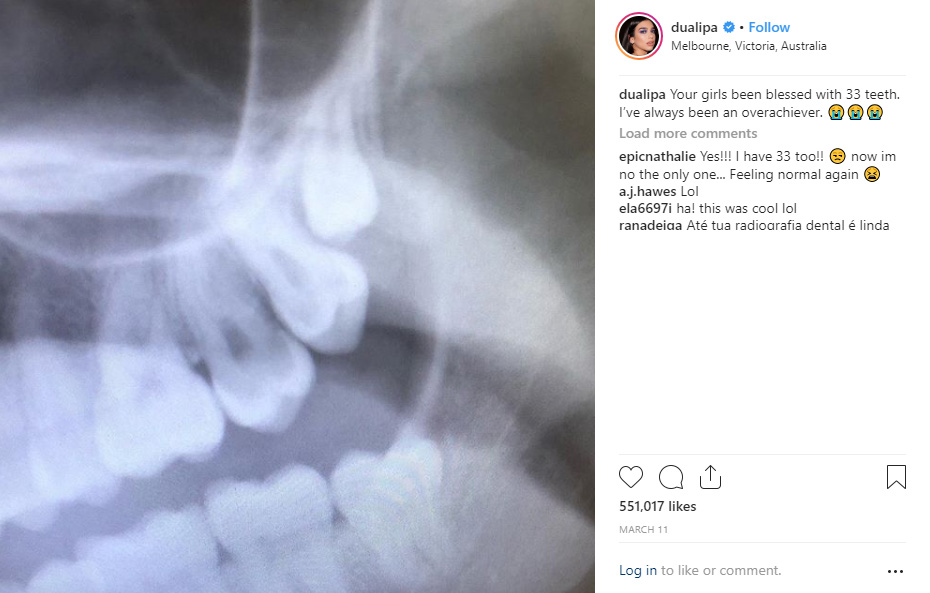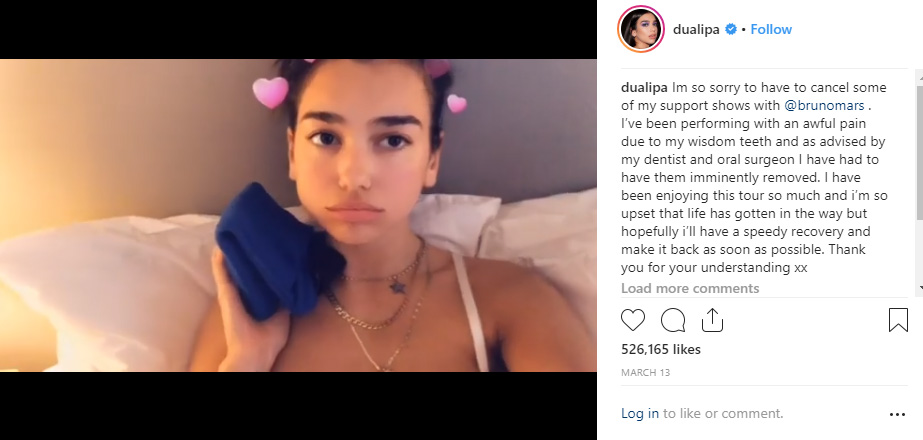 The second celebrity is Violett Bean, a 22 year old woman, who is a famous actress. She shared a photo on her Instagram in a post dated November 21, 2018 showing herself with ice packs on her mouth while recovering from wisdom teeth surgery. In her post she said she was prescribed Vicodin and given anesthesia during the procedure.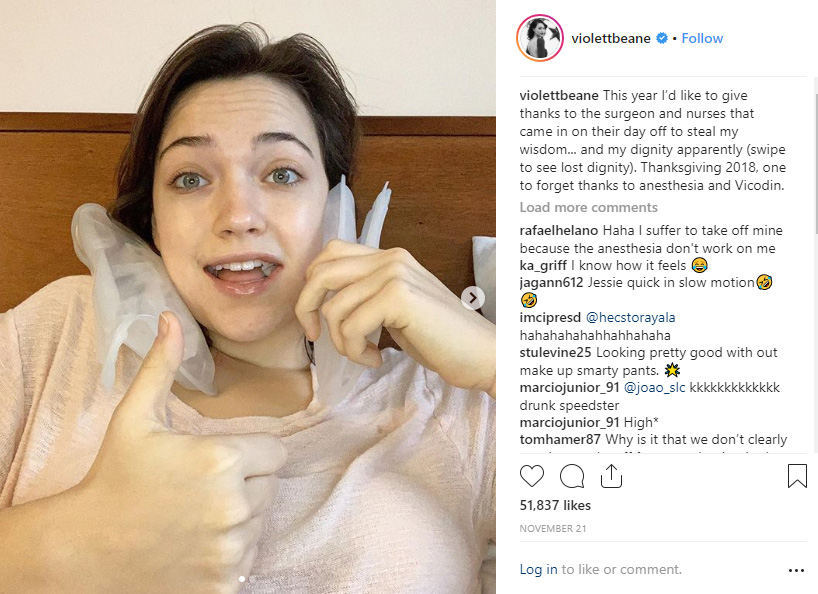 The third celebrity is Pete Davidson, a 25 year old man, who is a comedian and actor. Back when he and Ariana Grande were a pair in July 2018, Pete had his wisdom teeth removed which was shared on Instagram. The pair broke up later in 2018 and removed the photos from Instagram but you can still find more about this and some photos in the article titled "Ariana Grande Nurses Pete Davidson Back to Health After Wisdom Teeth Removal" from ENews written by McKenna Aiello on Friday July 13, 2018.
The fourth celebrity is Justin Thomas, a 24 year old man, who is a famous golfer on the PGA tour. He shared a photo on his Instagram in a post dated March 7, 2018 showing himself with a bandage filled with ice surrounding his mouth while recovering from wisdom teeth surgery.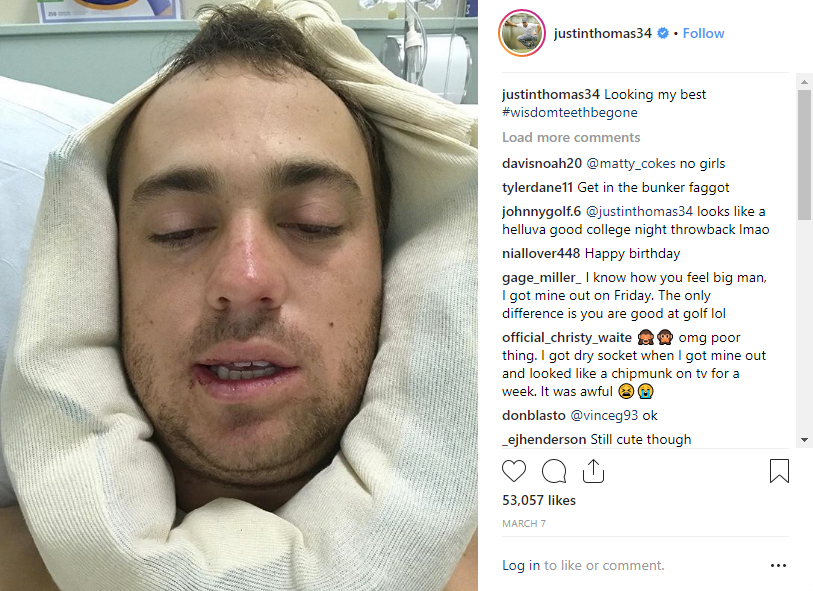 The fifth celebrity is Zendaya, a 22 year old woman, who is a famous actress. She shared an Instagram story on January 3, 2019, with numerous videos of herself with swollen cheeks and an icepack around her mouth. On her Twitter she said that the wisdom teeth took 9 hours to get taken out.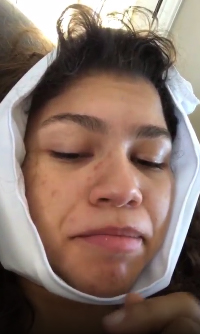 If you are looking to learn more about wisdom teeth removal a good place to start is the wisdom teeth page and wisdom teeth extraction pages on this site. If you are having repeated pain and problems coming about from your wisdom teeth it may be a good idea to think about surgically having them removed and to see a dentist and oral surgeon to have them take a look and give advice. If you put off wisdom teeth surgery it is possible you will have to miss work like Dua Lipa did. It is not clear if Violett was having any pain and problems from her wisdom teeth or if the surgery was elective. Even so it seems she smartly scheduled it around the Thanksgiving holiday to minimize impact on her acting career. Pete Davidson also seemed to schedule his wisdom teeth surgery during the summer where there is a break in Saturday Night Live.
As you can see from the above, even young celebrities are faced with problems surrounding wisdom teeth and having to decide to have the surgery.
Additional Source
Nova919,"Getting your wisdom teeth removed? Dua Lipa has some tips for you!" Facebook, April 5, 2018, https://www.facebook.com/nova919/videos/1840638415959422/