Recently it has been discussed how insurance companies have begun to limit prescriptions for opioids for teenagers due to recent studies suggesting that many young adults may later become addicted to opioids as a result of wisdom teeth removal, see Insurance Companies Limiting Access to Opioids After Wisdom Teeth Surgery. In addition to insurance companies taking action, some politicians in the U.S. have proposed legislation to limit opioid prescriptions for seven days.
On March 15 2019, U.S. Senators Kirsten Gillibrand (a Democrat from New York) and Cory Gardner (a Republican from Colorado) announced the John S. McCain Opioid Addiction and Prevention Act which would limit the supply of initial opioid prescriptions for acute pain to seven days. This bill would would create a seven-day prescription limit for opioids so that no more than a seven-day supply may be prescribed to a patient at one time for dealing with pain after wisdom teeth removal.
In a tweet on Twitter on March 15, 2019, Senator Kirsten Gillibrand said
If we want to end the opioid epidemic, we must work to address the root causes of abuse. That's why @SenCoryGardner and I introduced legislation to limit opioid prescriptions for acute pain to 7 days. Because no one needs a month's supply for a wisdom tooth extraction.
The senators believe limiting opioids after procedures such as wisdom teeth removal will help prevent opioid addiction. They believe that the first prescription of an opioid often leads to future addiction and that a seven day limit on opioid prescriptions is in line with pharmacists' recommendations and has already been implemented by pharmacies such as CVS and Walmart for some conditions.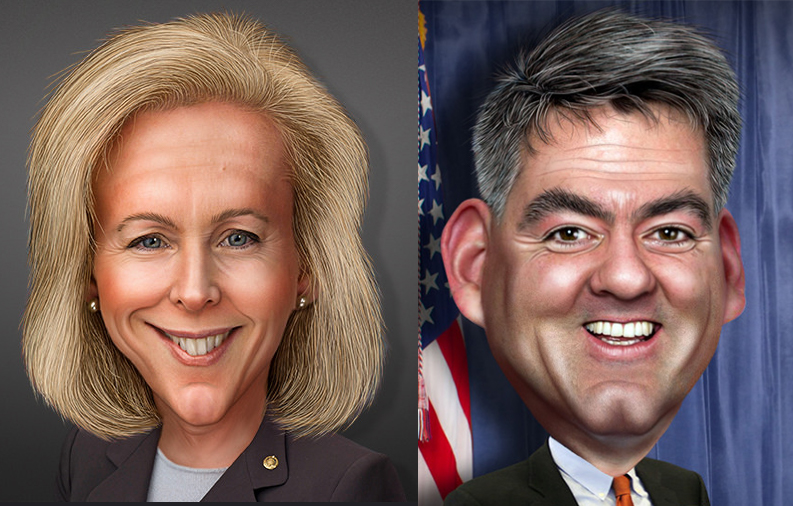 However such an announcement was met with some backlash. Although according to a January 2019 Morning Consult poll commissioned by the National Association of Chain Drug Stores (NACDS) six in 10 American support such seven day limits on opioid prescriptions while two in 10 Americans oppose it. Some believe politicians should not make legislative decisions about medical treatment to which they are not qualified since they are not doctors. Others believe politicians should not interfere with the doctor patient relationship. Others argue that acute pain doesn't always go away after seven days and could last last for much longer. Others believe such legislation can harm those suffering from chronic pain.
However, it appears that many who replied to Senator Kirsten Gillibrand tweet had not heard that UnitedHealthcare had already capped the duration of opioids after wisdom teeth removal for their policy holders who wish to use their insurance for 3 days the month before in February 2019. A pediatric dentist Dr. Ronald Hsu said that such policy change by health insurance companies can affect the flow of business. Dr. Hsu stated by capping an opiod prescription a patient may have to come back for a possible unnecessary refill appointment, shutting someone else out of the appointment time. However, it appears that Senators Gillibrand and Gardner had already thought about patients coming back for a refill. In their bill the John S. McCain Opioid Addiction and Prevention Act would require medical professionals, as a part of their Drug Enforcement Agency (DEA) registration, to certify that they will not prescribe an opioid as an initial treatment for acute pain in an amount that exceeds a seven-day supply and to certify that they would not provide a refill. In the U.S. a medical professional is required to register with the DEA in order to prescribe an opioid.
A problem with such federal legislation in the bill introduced by Senators Gillibrand and Gardner is surgery such as wisdom teeth removal has complications that can occur. Some of these complications that can result can be painful and could require an opioid prescription for longer than seven days to best deal with the pain. Chronic pain can result from wisdom teeth surgery, but it takes six months for acute pain to be reclassified as chronic pain.
Sources:
Paige Wyant, "Senators Gillibrand and Gardner Introduce Legislation to Limit Opioid Prescriptions to 7 Days," The Mighty, March 20, 2019.
Cory Gardner Press Release, "Gardner, Gillibrand Announce Bipartisan Legislation to Combat Opioid Crisis by Limiting Prescriptions to Seven Days" March 15, 2019.
Vancouver SW Washington Business Journal, "Oral health professionals fight against adolescent opioid addiction," Mar 1, 2019.