The Tournament of Roses Parade or Rose Parade for short has been happening every year on New Year's Day (or sometimes the day after New Year's Day) since the late 1800s. The Rose Bowl college football game follows the Rose Parade with this year featuring the University of Washington Huskies versus The Ohio State University Buckeyes with Buckeye coach Urban Meyer coaching his final game before retirement. This year a young woman who suffered a nerve injury after having wisdom teeth removed was selected to ride on the 2019 Donate Life Rose Parade float " Rhythm of the Heart."
The woman had four wisdom teeth removed while she was a sophomore in high school in 2016. Nearly a week after the surgery she was still in pain on her right side due to numbness and infection. Later she learned that her lingual nerve had been damaged during the surgery. This led to difficulty speaking and as she describes sort of a lisp and also problems with biting her tongue while eating. When she told her friends at school some suggested she sue the person who performed the surgery but the woman said the problem was due to the anatomy of her mouth.
In some cases a damaged nerve can heal on it owns after a period of time but in others the damage is permanent. When the damage is permanent sensation can typically only return with repair. Surgeons can use the damaged part of the nerve and reconnect the healthy nerve ends or they can implant a tissue graft. The woman and her family found an oral surgeon skilled in microsurgery to repair the damaged damaged lingual nerve with Avance Nerve Graft which allowed her lingual nerve to regenerate and gradually restored sensation to her tongue. The nerve graft was made possible by donated tissue.
Avance Nerve Graft is an off-the-shelf processed human nerve allograft for bridging severed peripheral nerves without the comorbidities associated with a second surgical site. The product is made by AxoGen which is a company dedicated to transforming nerve repair and restoring peripheral nerve function and quality of life to patients with physical damage or discontinuity to peripheral nerves by providing innovative repair solutions for surgeons and health care providers.
The woman was selected by AxoGen to ride the float in the parade along with 17 other organ, eye or tissue recipients. Each year, AxoGen picks recipients to ride in the Rose Parade and share their stories. The float was created by Donate Life which is a non-profit organ-advocacy organization and sponsored by over 30 organizations. Since having the nerve graft, the woman has used her story to encourage people to register as tissue and organ donors. She feels that being an organ donor is not just about saving lives but also about improving the quality of lives like what happened with her. The woman feels that any type of tissue donation can alter one's life.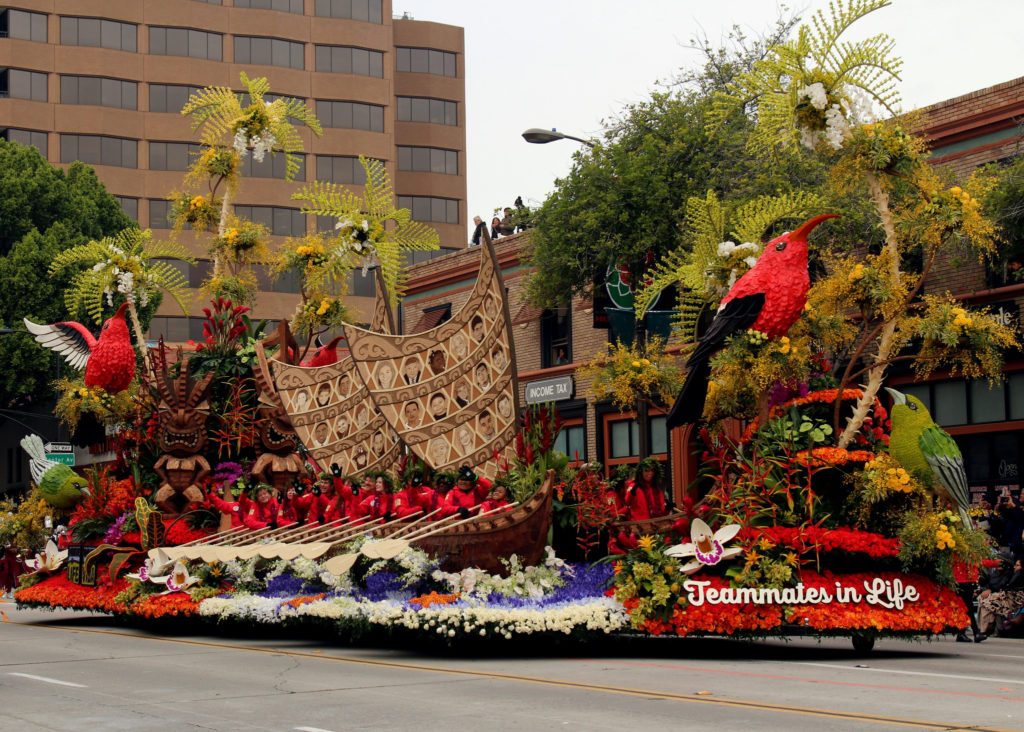 Sources:
Kimberly Redmond, "Dental nightmare turns Suffern teen into advocate," Rockland/Westchester Journal News, Published December 28, 2018, Updated December 30, 2018, lohud https://www.lohud.com/story/news/local/rockland/suffern/2018/12/28/madelyn-nicpon-organ-tissue-donation-rose-bowl-donate-life/2423628002/
Global Newswire, "AxoGen Announces Avance Nerve Graft Recipient Selected to Ride on Donate Life Rose Parade Float," AxoGen Inc., December 6, 2018, https://ir.axogeninc.com/press-releases/detail/853/axogen-announces-avance-nerve-graft-recipientselected
Business Wire "2019 Donate Life Rose Parade Float Inspires Millions With the Powerful Message of Organ, Eye and Tissue Donation," January 1, 2019, https://www.businesswire.com/news/home/20190101005046/en/2019-Donate-Life-Rose-Parade-Float-Inspires