Wisdom teeth surgery is often performed in young adults in their late teenage years or twenties and results in up to 10% of all cases complications. Some of these complications can be life altering and either prolong for a long period of time or be permanent. Sometimes patients feel as if they have been wronged by their doctor and file a lawsuit. However, many might be surprised to know that a single liability insurance OMSNIC insures the vast majority (over 80%) of all oral and maxillofacial surgeons in the U.S. and that the vast majority (over 90%) of such lawsuits are found in favor of the oral and maxillofacial surgeons. As a result of this very few patients recover money after filling a lawsuit. To make matters worse many states in the U.S. including California and Texas have laws that vastly limit the amount of money a patient harmed by a doctor can recover if lawsuit is found to be in favor of the patient. These medical malpractice non-economic damage caps which includes pain and suffering are as low as $250,000 in states such as California and Texas.
As has been argued on this site before, see http://teethremoval.com/legal_standpoint.html and New Legislation In California Proposed to Increase Medical Malpractice Damage Caps: Why It is Important if you Are Having Wisdom Teeth Extracted, $250,000 does not go very far for young adults who suffer medical malpractice while undergoing wisdom teeth surgery. Many cases have been described where patients receive well over $250,000 in out of court settlements or jury verdicts after wisdom teeth removal, see http://teethremoval.com/dental_malpractice.html. However, in such cases if the injury occurred in a state with a non-economic damage cap then the amount awarded can not exceed whatever that cap is.
Unfortunately for patients the vast majority of physician groups seem to be in favor of extending a medical malpractice non-economic damage cap of $250,000 to every state in the U.S. and enacting federal legislation as such. Recently in 2017 Congress actually passed legislation titled H.R. 1215 named Protecting Access to Care Act of 2017 to impose a limit of $250,000 for non-economic damages. This bill also included imposing a one year time period known as the statue of limitations where a lawsuit must be filled or you never can, which is much more restrictive than the current practice in most states. This bill was supported by the American Association of Oral and Maxillofacial Surgeons and the American Medical Association according to publications on their website and also the American Dental Association according to their Q4 2017 lobbying report fillings. One of the reasons commonly given for those in support of non-economic damage caps is to lower the high cost of medical liability insurance. However, according to Jefrey S. Topf in the article titled "AAOMS enters the insurance business – a look back" appearing on page 42 of the September/October 2018 issue of AAOMS today, the premium rates for oral and maxillofacial surgeons belonging to OMSNIC were less in 2018 than they were in 1988 (30 years earlier).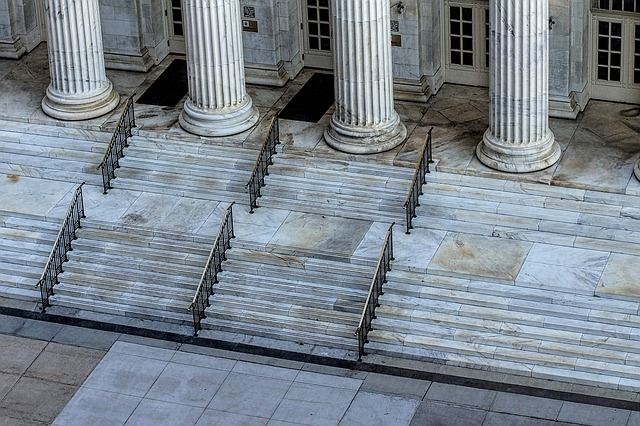 Federal legislation like H.R. 1215 reduces patient rights and allows for doctors, insurers, and manufacturers of medical products to have less accountability. Such legislation hurts those who have suffered from malpractice and other harms in a medical setting. It has also been suggested that by implementing non-economic damage caps it actually leads to more patient harms and reduces patient safety. H.R. 1215 and similar bills are not what the U.S. needs and by supporting such a bill physician groups are acting counter to their patients best interests. Thankfully H.R. 1215 was stalled in the Senate thus not becoming law but other similar bills may appear in the future. Thus patients in the U.S. should contact their members of Congress and Senate to let them know they do not support any federal legislation to impose caps on non-economic damages and efforts to limit the statutes of limitation for medical malpractice lawsuits.
Additional Sources:
Billy Corriher, "The Other Terrible Health Care Bill Pending in Congress," Center for American Progress, July 20, 2017.
American Association of Oral and Maxillofacial Surgeons Additional Federal Legislative Issues of Interest. 2018. https://www.aaoms.org/docs/govt_affairs/talking_points/116-8_additional_issues_of_interest.pdf
AMA supports House-passed bill on medical liability, June 28, 2017. https://www.ama-assn.org/press-center/ama-statements/ama-supports-house-passed-bill-medical-liability