A Melbourne Australian dentist who groped his patients was sentenced to jail for seven years in late 2018. The 60 year old dentist plead guilty to indecent assault of eight patients and one staff member over a period of nearly 20 years. He must serve at least four and a half years before being eligible for parole.
The dentist had actually had his registration suspended due to a patient who died after having wisdom teeth removed in August 2017. The dentist had been prevented from treating women since November 2016 as complaints from women began to come in 2014. He first denied three complaints but then as additional complaints came in he was forced to go to trial. In one case the dentist ran his hands against a woman's hips and breast and mouthed "I love you" to her. In the case involving the staff member, the dentist put his hands under her bra in order to touch her breast. In another case he whispered "I love you" as he stood with one hand on her thigh and another on one of her breasts. In two other cases, the dentist put his hands inside the women's underwear and attempted to touch their genitals. In one of these cases the dentist first rubbed the woman's stomach and then put his hand down her pants, touching her pubic hair. The woman had dental equipment in her mouth while this occurred and pushed the dentist's hands away. Six of the nine women victims were present in the courtroom during the trial.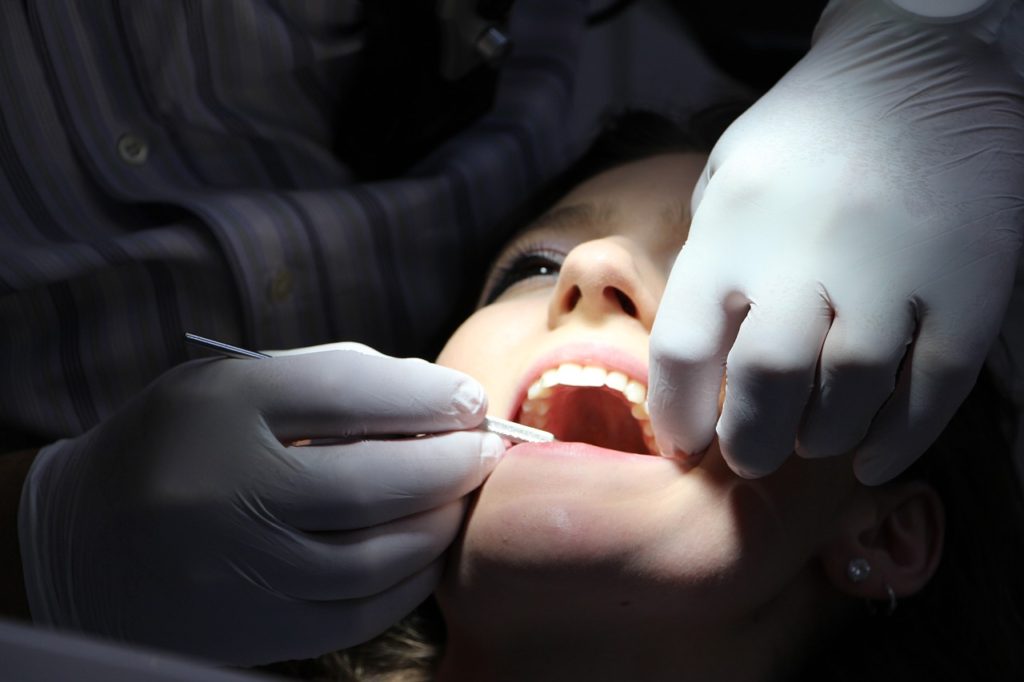 It is also troubling to note that the dentist often would assault his victims while a nurse was present in the room and even did so on one occasion when his wife was present. It has long been suggested on this website that a nurse or other chaperone should be present in the room when a dentist is performing a procedure that involves the use of certain drugs that can cause sexual hallucinations, see http://www.teethremoval.com/sexual_assault_under_anesthesia_for_wisdom_teeth_removal.html. In this case its not clear if any drugs were being given but it would appear that the nurse or chaperone was unaware of what was occurring. Also see http://blog.teethremoval.com/in-light-of-the-allegations-of-child-sex-abuse-at-penn-state/ for further cases and some discussion of sexual assault by dentists being portrayed in movies.
Sources:
Karen Sweeney, "A terrible downfall: Dentist admits groping, faces probe over death," The Age, November 15, 2018. https://www.theage.com.au/national/victoria/a-terrible-downfall-dentist-admits-groping-faces-probe-over-death-20181115-p50g9p.html
Australian Associated Press, "Sex offender dentist, 60, who indecently assaulted eight patients and a nurse is jailed for seven years," Daily Mail, Published November 21, 2018, Updated November 22, 2018. https://www.dailymail.co.uk/news/article-6416603/Dentist-sexually-assaulted-eight-patients-nurse-sentenced-seven-years-jail.html