After having wisdom teeth surgery it is important to pay special attention to what one eats. It is suggested to only eat soft foods after having wisdom teeth removed for 2 to 3 days. You also want to avoid any particularly hard or crunchy foods for up to 2 weeks after the procedure. This information and some foods suggestions is available at the what to eat after wisdom teeth removal page.
Some suggested foods include the following:
milkshakes
smoothies
soups
ice cream
avocado
banana
rice
applesauce
yogurt
mashed beans
soft pasta
You also want to drink plenty of water and possibly even Gatorade or fruit juices to stay hydrated. For those who receive sedation, you likely had someone accompany you to the surgery or at least was available to drive you home. Perhaps it was a family member or a friend. It is also possible you live alone or you live with family or friends but they have lives and are busy. Perhaps you were not able to get all the foods you need following the surgery or your family member or friend was supposed to help but they became busy and were not able to. If so nowadays all is not lost. There are many food delivery options available that can go to restaurants and in some cases even grocery stores near you and get what you need for a fee. Even if you stocked up on food before the surgery or someone else chipped in, perhaps you or they forgot something that you are really craving. The food delivery options can help out. As of the time of this post some of the main players in the food delivery space include Postmates, Doordash, Grubhub, and UberEATS.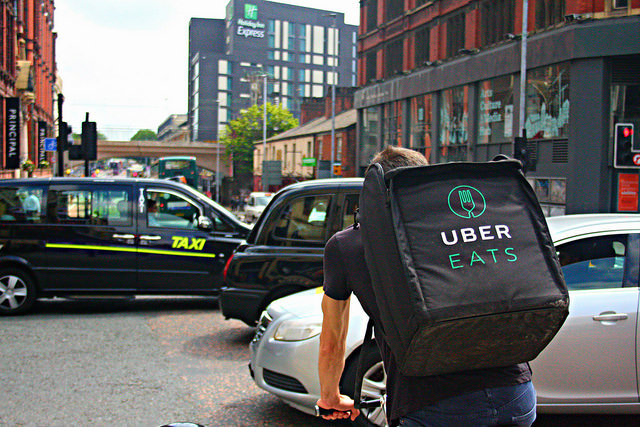 A nice infographic from The Zebra gives more information on these four food delivery services mentioned above in a comparison chart.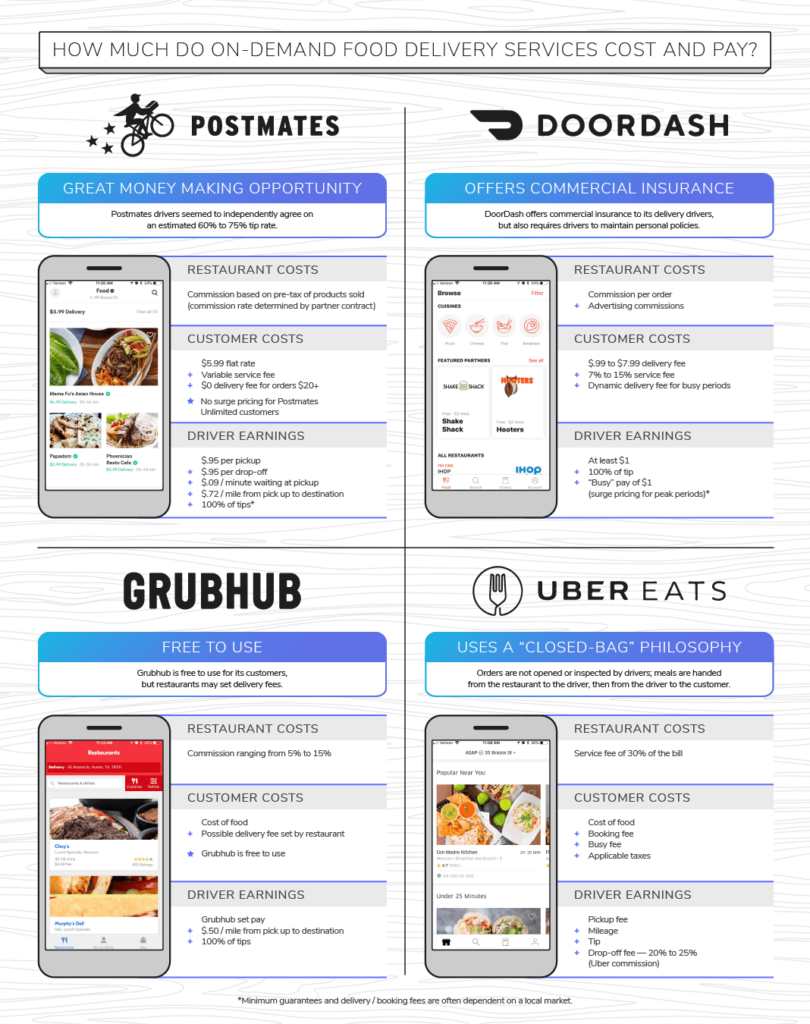 Depending on where you live you may or may not have access to these food delivery options. There are some other players in the space that could also work. Lifewire's article titled 9 Popular Food Delivery Service Apps gives more information about these other food delivery apps. For those outside of the U.S. such as in the U.K., Deliveroo is an option. Even though you may be tempted to, be careful not to eat any non soft foods if it is still within a few days of having wisdom teeth surgery. It may be therefore easiest to order food options for milkshakes, smoothies, and ice cream with such food delivery services. If you have any experience with ordering food from food delivery services while recovering from wisdom teeth surgery feel free to share in the comments below.